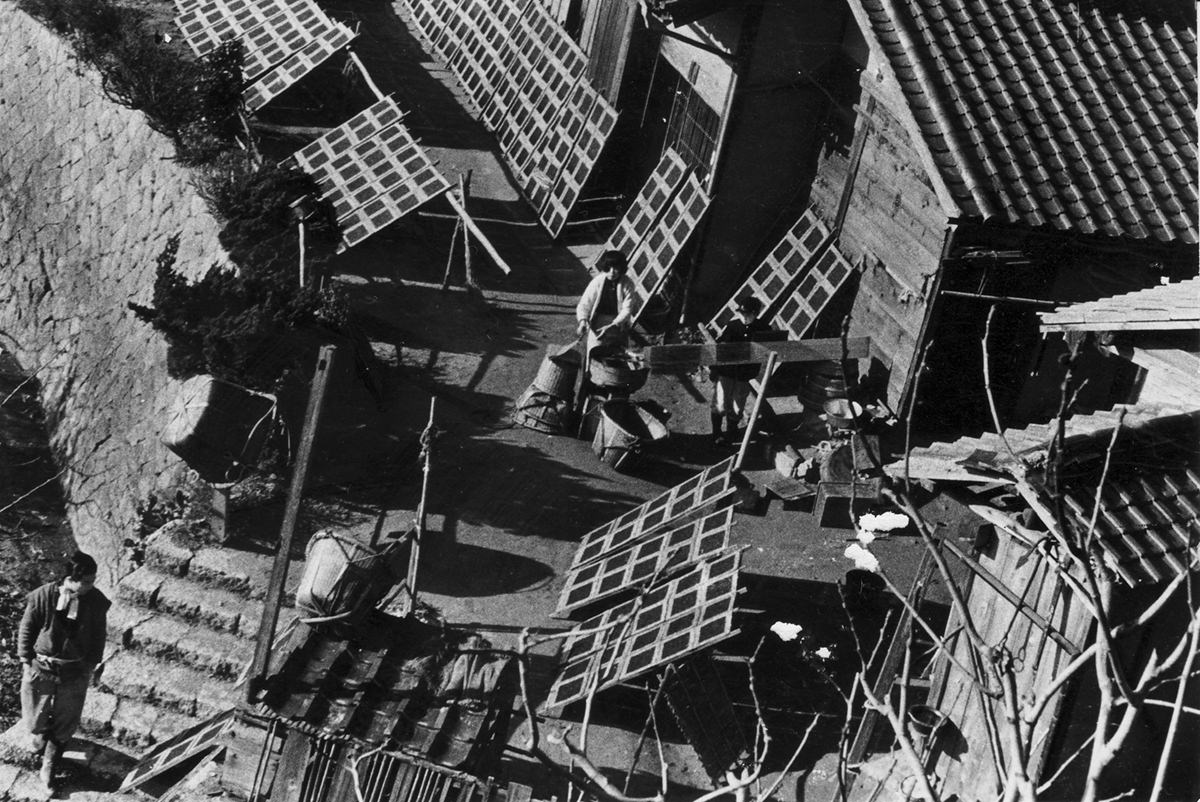 Yoshihito Mimura, the founder of Mikuniya, was born to Masutarou Mimura owner of one of the regions foremost fishing companies in Hiroshima City. He established NORI seaweed processing company in Asahi town with a strong relationship with laver as well as passion.
After the World War Ⅱ, Hiroshima's nori seaweed fishing ground, which had existed since the Edo period, disappeared due to land reclamation, but the vitality and the attachment to laver are alive even now in Mikuniya. 
Our purchasing department visits the market, and buys high-quality ingredients that satisfy not only general customers, but also people who are especially devoted to the food industry.
Using NORI that meets various conditions such as color, aroma, and taste, toasted carefully with the right amount of salt that is suitable for the quality of NORI. Seasoned with our secret sauce that's made from selected ingredients such as Setouchi dried shrimp. This is Mikuniya's "NORI" for the most premium sushi connoisseurs around the world.
Top Sushi Chefs
Today, hundreds of top sushi chefs in Ginza, Tokyo, and throughout Japan, as well as Michelin-starred restaurants in London, Paris, and around the world, use our nori in their cuisine.
The Auctions
There are over a thousand manufacturers of nori in Japan, but only 40 have the right to participate in the auctions, of which there are over 20 during the harvest season from November to March.